RODOT Wireless 433Mhz RF module transmitter and receiver 3 sets of 4 channel output link kit with 1527 learning code for the remote control
Application Environment: Remote Control Switch, Receiver Module, Motorcycles, Car Anti-Theft Products, Home Security Products, Electric Doors, Remote Control Socket, Remote Control, Garage Door Remote Control, Remote Door Opener, Remote Control Curtains, Alarm Host, Remote Control MP3.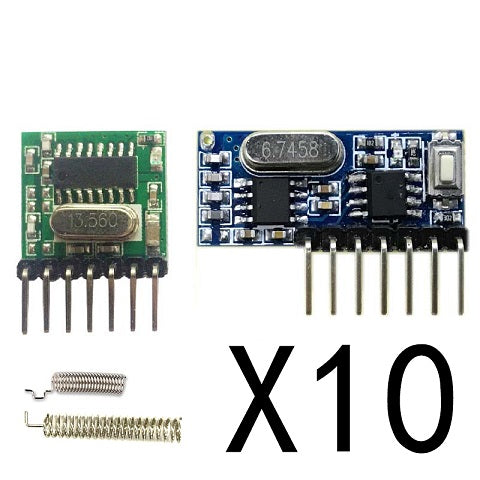 Multiple working modes: ①Momentary Mode; ②Toggle mode; ③Latched mode.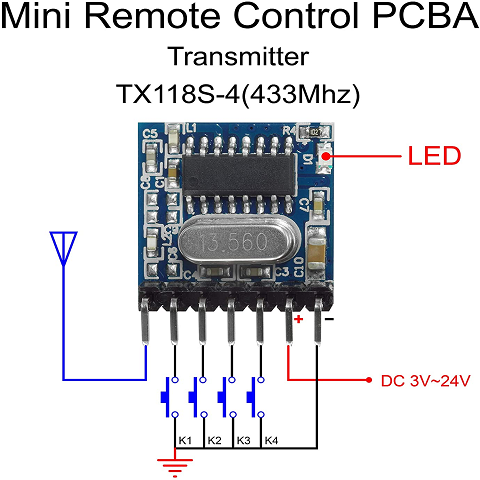 Wide voltage input (transmitter): DC 3V-24V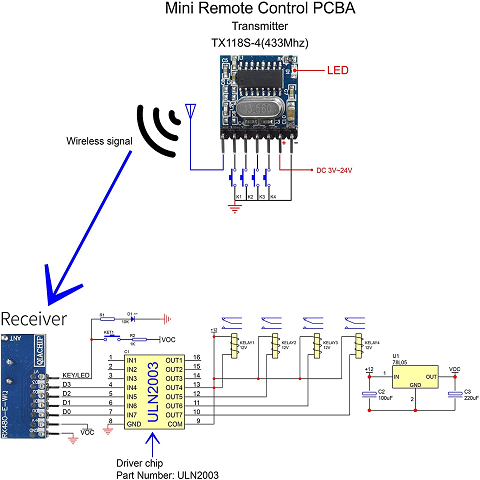 Small size. Package includes 10 sets.